Brandino's

                    Melodies and Songbook

                  Includes The Hit Songs:

                      Ode To Trane

                     Free At Last

                  Brandino's Gospel

                 Swamp Dog Blues

                Island Flavored Girl

               Jimmy and Kev's Blues

              Where is the World Going ?

             The  Beginning of the End

            Brandino's Theme for Church

          Smooth Jazz Can Really Hurt You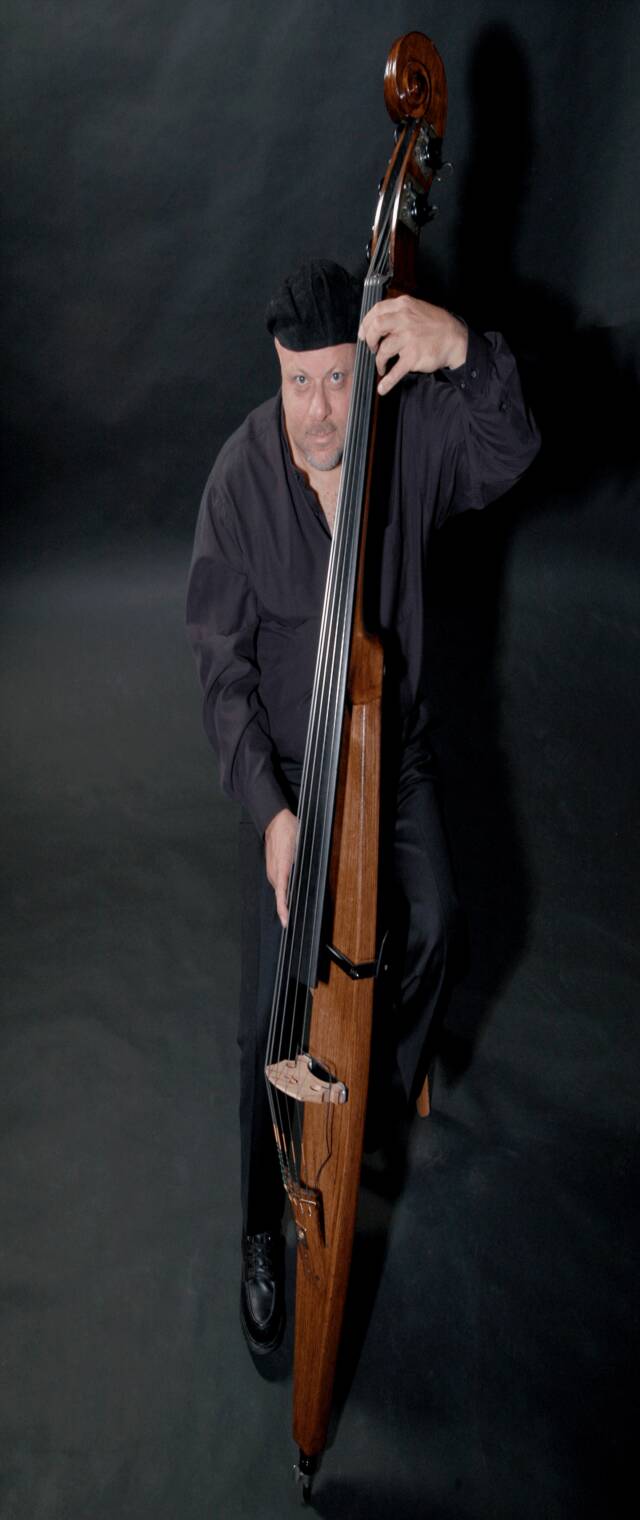 Music Printed and Produced with

          Sibelius Music Software

      © 2009 All Rights Reserved  

               LIMITED EDITION

       Kevin "Brandino" Brandon. Known for his powerful, precise tone and

         feel-good groove, the veteran doubler is now navigating his fourth decade

         in the City of Angels. Brandon can handle arco and pizzicato upright dates

         as well as those requiring vintage Fenders or modern 7-strings. Perhaps

         most impressive of all is that he has done all of the above for contemporary

         artists such as Outkast, Justin Timberlake, Mary J. Blige, and Joss Stone.

         Kevin Brandon came into this world with club feet (both feet were turned

         backward at birth and had to be reconstructed) and a dislocated hip, which,

         when reattached to his hipbone, left one leg two inches shorter than the other.

         Enduring years in the hospital to recover, his gift upon release, at age four,

         was a Louis Armstrong concert. Inspired, he tried piano and sax before

         receiving a St. George electric bass as a Christmas gift at age nine, to fill

         out a band with his brother and sister. While his ears were soon drawn to the

         jazz and pop rootings of Slam Stewart, Ray Brown, Paul Chambers,

         James Jamerson, Chuck Rainey, and Wilton Felder, playing flute in school

         provided formal music training. Eventually, Brandon was told that he had

         to learn upright if he wanted to be a "real bassist." In response, he saved up

         money through high school, bought a Czech bass, and began classical

          lessons  with a series of private teachers, including Barry Lieberman from the

         L.A. Philharmonic.

         Finding his footing among jazz groups in L.A., after college, Brandon got

         an offer to join the Tommy Dorsey Band and see New York City, leading to

         his first road stint—and the nickname "Brandino," from Dorsey's all-Italian

         sax section. He returned home to find that his jazz connections were retiring,

         so he refocused on his electric playing. While playing on a 1978 Chevy Chase

         prime-time special, Brandon was asked by bandleader H.B. Barnum—who

         was also Aretha Franklin's musical director—to join the Queen of Soul's road

         band. Retaining the slot over the next 22 years helped Brandon ride the

         fluctuating waves of L.A. session work, as did composing music for the soap

         opera Santa Barbara from 1984 to '92. With the more recent resurgence of

         old-school players on projects by machine-raised artists, Kevin is once again

         "hanging ten" with his skilled fingers. by Chris Jisi (Bass Player Magazine )

This is a collection of songs written for Musicians looking for harmonic and melodic development. Practice each song slowly to learn the correct notes and rhythms, and then execute them at the metronomic markings. A metronome, midi clock, or timing device with a click can be used to ensure proper execution of theses melodies from each song in this book. A piano score will be available later for duet performances.

This is the first of several editions that will   become available. Later editions will have parts   for other instruments. Group performances for any ensemble can be easily put together with combinations of the books. Upcoming, an           e-version will also be released on DVD, using Sibelius Software to enable transposing these songs into any key, for any instrument, at any tempo, and will also feature live performances     by Brandino playing these beautiful melodies in different contemporary styles.

Remember to have fun when playing music:       this is a gift you can give to others.

           --Brandino !

All Songs Written, Arranged, and Produced by                                 Brandino

© 2010 Kevin Charles Brandon Music ( BMI )

                 All Rights Reserved.                      The songs in this book have been recorded on the following CD 's :

Brandino's  "Midnight Fantasy"

N' House Records Inc

Brandino's  " Live "  

N' House Records Inc.

Brandino and Friends  "Live at Charlie O's"            N' House Records Inc.

Brandino's  "The 7 String Bass"        

N' House Records Inc.

KEVIN CHARLES BRANDON PUBLISHING INC.

Kevin Charles Brandon Music ( BMI )

(818) 843-3154

EMAIL: nhouse@pacbell.net

WEBSITE: www.brandino.com

Editorial and Engraving assistance by

Doug Le Bow : www.lebowmusic.com

Partial proceeds from this book will be

donated to the non-profit organization

WWW. YOUCANDOITIFYOUTRY.ORG

to further the education of Youth, worldwide.

© 2012 All Rights Reserved

Unauthorized duplication is violation of the law